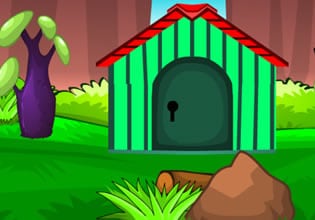 Island Escape (Games 2 Mad)
It's now time to say goodbye to this small patch of land in the middle of the ocean, Michael spent 3 days there for research and new discoveries. He really got a lot of data there but now it's time to signal the boat that will pick him up which is now circling the island. They could have just brought a sat-phone with them to make things easier but that's too late now and they have to make do with what they have. But as Michael prepare that bonfire though, he seems to be missing a few things and that is now hindering him to make it!
Michael needs to hurry now and light the fire for currently the tide is high and the boat can pass, he doesn't have much data of when the tides will recede but when it does then the boat cannot get to him or that vessel will get beached, they of course cannot allow that to happen. Escape players, will you help Michael here make the fire while things are still okay for the boat to come close to shore?
Island Escape is a new point-and-click island wilderness escape game developed by 8b Games and Games 2 Mad.
Other games by -
Walkthrough video for Island Escape (Games 2 Mad)