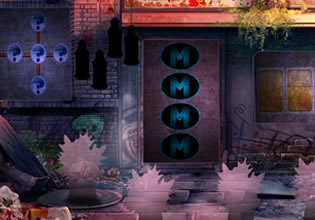 Intrepid Halloween Escape (Games 4 King)
It's Halloween and the village here is starting to change, that's because there are spooky things that comes there now but thanks to the place's enchantment, only the spooks with good intentions can go in there. And so, the vampire kid enters the place but almost instantly, she got trapped in a house there!
Nobody knows what happened but she is there now missing the Halloween festivities and is about to use her supernatural strength on the locked door that is trapping her. She shouldn't though, that's why you need to assist her there escape players so she can be freed. Will you be able to free her then from the house where she is?
Intrepid Halloween Escape is another new point-and-click house rescue escape game made by Games 4 King.
Other games by -
Walkthrough video for Intrepid Halloween Escape (Games 4 King)