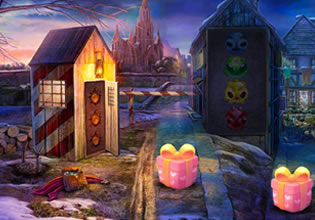 Intrepid Girl Escape
There is one girl here in the town who is the only medical professional, that's why she is very important here in this place for she can help people when they need some medical attention. But that day though it seems that she was the one who needs attention, for she got trapped in a house there!
Escape players, you were the first one to find the girl and you immediately called for help. You don't know her but you know that she is important in this place here, that's why you are going to help. Okay then, you have got to try to get her out of the house as best as you can, will you be able to for her safety?
Intrepid Girl Escape is the newest point-and-click house rescue escape game created by Games 4 King.
Other games by -
Walkthrough video for Intrepid Girl Escape