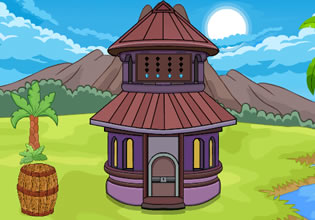 Injured Sheep Rescue
Brooke is currently looking for her medic kit but she couldn't find it anywhere in her farm. The kit is not for her but for her sheep which was bleeding on one side! Brooke have no idea what happened to it but the wound would not close and the animal is just standing there dazed. It really looked like it was asking for help and that's why she is in a hurry here.
Escape players, even when the sheep's injury looks minor, this doesn't stop Brooke from hurrying it up for all she knows the damage could actually be severe. Okay then, will you help her find her kits here or anything that can put aid on the sheep's wound? Consider this as a rescue now so make haste.
Injured Sheep Rescue is the newest point-and-click animal rescue escape game from Games 2 Jolly.
Other games by -
Walkthrough video for Injured Sheep Rescue