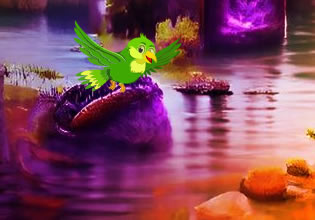 Illuminating Fantasy Forest Escape
This forest here is filled with mirrors and portals, that's why it is called the illuminating forest for there are mysterious lights coming out from them which can sometimes be very intimidating. Jennifer is in that said forest at the moment for she was in the search of something there, but upon her search though she got lost! What's worst about that too was her magic not being able to get her back where she needs to be.
Jennifer's studies have returned to her then that this land is not one to be toiled with, and if one gets lost in there then they really should do something about it, for if not then the forest will take them. Escape players, Jennifer is going to find her way back now while she still has a chance, will you help her then so she can before this forest wins?
Illuminating Fantasy Forest Escape is another new point-and-click wilderness escape game made by WoW Escape.
Other games by -
Walkthrough video for Illuminating Fantasy Forest Escape