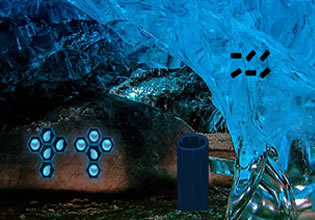 Ice Cave Treasure Escape
Escape players, come and let us venture into a place deep under the ground and covered in ice. Ice Cave Treasure Escape is a brand new point and click item retrieval escape game released by Games 2 Rule.
Somewhere in the arctic circle, there is a cave entrance which looks dangerous and a bit narrow, but actually it is an entrance to a series of solid rock and ice caves which rumor has it harbors a pretty old treasure and for centuries, it had been there hidden and waiting for someone to claim it. Perry decided he'll be the first to finally find it and even though he was told that venturing into the place is not going to be easy in all fronts, he had come prepared as much as possible so if anything happens, he'll be able to come against it with all that he has got.
The treasure was said to be hidden way deep into the caves and is meticulously placed there which only a clever person can uncover. Escape players, will you join Perry here and see if you can test your skills and logic so we can also find-out if you are that clever? Come and give it a go then, place yourself on Perry's thick snow boots and carefully venture into the unstable rock and ice.
Other games by -
Walkthrough video for Ice Cave Treasure Escape