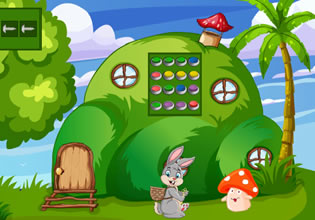 Hyacinth Macaw Escape
Vera went outside her house for it is now time to start the day, but as she glimpsed at her hanging bird cage which was suppose to be empty, she found a bird inside it and it was a hyacinth macaw!
Vera understood then that this is the old man's bird, he lives just down the path and this thing here might have escaped his house again. Okay, she needs to return this one back to its home but first, she needs to open the cage so she can feed it even just a little, but she couldn't find the key to the thing though and she needs help. Escape players, will you help Vera here find that key so that macaw there can be freed?
Hyacinth Macaw Escape is the newest point-and-click pet rescue escape game created by Games 2 Jolly.
Other games by -
Walkthrough video for Hyacinth Macaw Escape