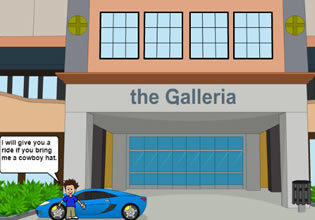 Houston 2023
Tony have just visited his family in a town in Texas for there was a big birthday party there which was also a reunion, now he'll go alone to visit Houston for he has a friend there whom he will also visit. But now Tony is going to need a ride going there for he is just shy to ask his relatives for a ride for the destination is quite far, and so he decided to do this himself.
Escape players, Tony is now going to select a few options in his list here which he will take, at the moment he is leaning in hitching a ride there so will you help him so that he can and be on his way?
Houston 2023 is a brand new point-and-click city escape game released by Selfdefiant.
Other games by -
Walkthrough video for Houston 2023