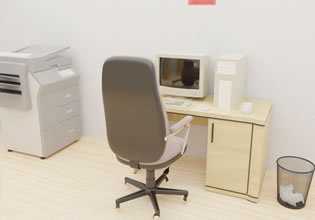 House Escape: Office
Jose was in his office room that day when he realized something was happening. Well at first he felt a strange sensation which he cannot distinguish, and then when he tried the door so he can be away from this weird thing whatever it is, he realized that it was locked!
Jose was definitely confused when he found-out about the door, for he didn't lock it and even if he did, he will be able to unlock it for the lock was in his side. This thing is probably jammed, okay he is going to need to find some things here then so he can escape and maybe find-out then what happened. Escape players, will you help Jose on that?
House Escape: Office is a point-and-click escape-the-room game created by Isotronic.
Update: Second room available to play.
Other games by -
Walkthrough video for House Escape: Office