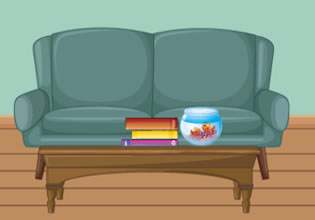 Hot Chilly Sauce Bottle For Reena
Reena is a chef and that day she is cooking at home just to indulge, but she still needs a little help there for she doesn't have her co-workers, so her son Willy is going to help her. Her current orders were to find this chilly sauce somewhere while she stirs something in the stove. She can't stop steering and that's why Willy needs to find it around the rooms here.
Reena doesn't know where it is as well, so it's up to Willy here to find that bottle of chilly sauce in the kitchen or somewhere else. Escape players, would you like to help Willy here in finding that sauce as well so he can quickly give it to her mother Reena?
Hot Chilly Sauce Bottle For Reena is a brand new point-and-click item retrieval escape game released by Games 2 Escape.
Other games by -
Walkthrough video for Hot Chilly Sauce Bottle For Reena