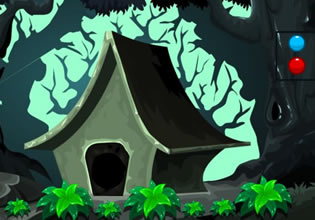 Horror Land Escape 1
This horror land as they call it is really a strange place, that's because not only obvious horrors lives in there and there are solid proof of them, but also inexplicable anomalies. That's why people stays away from it for they obviously fear for their lives. Dusty however was not afraid and that's why he entered the place! A thing which will now take a toll on him.
Escape players, Dusty enters and he went for a few meters in the said land easily, but then he got lost and no matter how he tried, it seems that he just gets himself even more lost in the place! Dusty needs help there now for he doesn't have that. Want to help him then through the use of your skills and logic?
Horror Land Escape 1 is a brand new point-and-click scary area escape game released by Games 2 Live.
Other games by -
Walkthrough video for Horror Land Escape 1