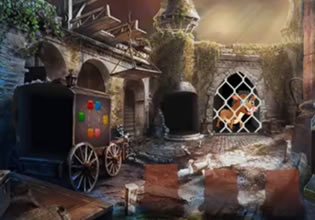 Horned Pig Escape
There is a horned warthog here in the town and people would initially think that these pigs are dangerous, but this one is not though, this animal is peaceful and was even a playful kind of creature towards people and the other animals there. That day though this pig will be needing some help.
Connery found the pig trapped in this random cage! Connery doesn't know who this cage belongs to, but he knows that this pig doesn't belong in there. Escape players, Connery tried to free the pig but it seems his efforts are not working, will you help him then so that this hog can roam around the area freely again?
Horned Pig Escape is the newest point-and-click animal rescue escape game from Games 4 King.
Other games by -
Walkthrough video for Horned Pig Escape