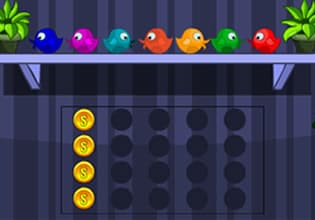 Hen Family Rescue 4
Webby and his family are in this house now, for clues have pointed them there and it is time to rescue one of their chicks so they can get a move on once again. At the moment, there are now 4 members of the family including Webby, that is quite a feat and he is starting to think that this is not a menacing problem at all, only inconvenient for he can solve it successfully. Well that might be because of your help escape players, and once again as such is definitely needed.
Escape players, Webby must now navigate this house which was currently unoccupied and quickly too for their time might be limited here. Will you help the chicken family once again so that Webby can make another step closer at completing his scattered family members? Go ahead then and be ready for the obstacles here in the house, it could be difficult or easy, or sometimes potentially surprising!
Hen Family Rescue 4 is the newest point and click rescue escape game created by 8b Games and Games 2 Mad. This game is a continuation of the previous one as its sequel, and is a part of the first game as the start of the series.