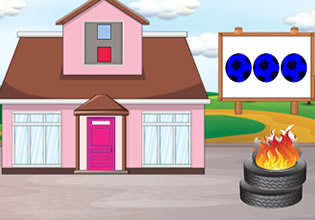 Help To Wake Up The Sleeping Cat
Angelina's cat is now asleep in the coziest room and she knows her feline when she falls asleep, she can't be awakened by anything except that boombox she fears when it's turned on. Angelina needs her feline to wake-up for she needed to administer some medications for her recent illness. Okay, guess she'll have to use that boombox for this, but it is missing some parts though for she repaired it recently.
Escape players, Angelina needs help here in collecting her boombox's missing parts. Want to help her then so she can turn it on and wake her cat up? Look around the house then for it's all over the place.
Help To Wake Up The Sleeping Cat is a brand new point-and-click item retrieval game from Games 2 Escape.
Other games by -
Walkthrough video for Help To Wake Up The Sleeping Cat