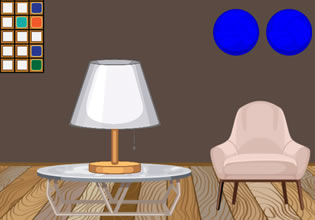 Help To Find Umbrella For Monkey
Darcy's monkey actually knows how to do some things but with her supervision of course. For a month now, Darcy have been training her monkey how to row and control the boat which they use on the river. He was actually getting the hang of it but a situation came-up that day, and now Darcy needs to go get something back in the house.
Rain is starting and Darcy needs to get the umbrella for they still have to stow the boat and her monkey doesn't really like to get wet in the rain, but she doesn't exactly know where her umbrella was and she still has to find it, she of course needs help on that escape players. Okay then, will you help Darcy get her umbrella in one of the rooms at the house?
Help To Find Umbrella For Monkey is another new point-and-click item retrieval escape game made by Games 2 Escape.
Other games by -
Walkthrough video for Help To Find Umbrella For Monkey