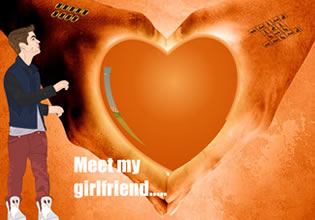 Help To Boy Meet Girlfriend
Nathan arrives at his girl's house that day for they were going to a party later and he just wants to spend time with his girl first. As he was there though, something seems to be happening in the place and it's trouble!
Nathan realized that his girl is trapped in the house! She couldn't open the door and she had been trying quite hard for a while, but her efforts would not work and up to this point she can't think of anything anymore. Escape players, Nathan needs to assist here now, would you like to bring in your help as well so that he can free his girl quickly?
Help To Boy Meet Girlfriend is another new point-and-click house rescue escape game made by WoW Escape.
Other games by -
Walkthrough video for Help To Boy Meet Girlfriend