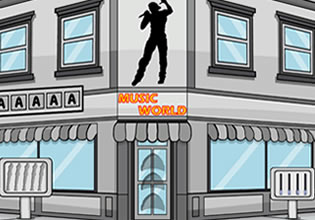 Help The Singer
Problems have been plaguing this show here and the staff in this broadway center have really gotten out of their way just to solve them all. Keaton here is even trying to fix a problem currently too and it's quite important.
A very famous singer is about to sing on stage here and soon her queue will come up but the microphone needs to be changed first for it is busted. Escape players, Keaton is trying his best now to find a replacement mic and he needs to do this quickly so that it will be ready just in time. Want to help Keaton here with this search so that he can get the job done no worries? Find a spare mic which is very likely in this hall somewhere.
Help The Singer is the newest point-and-click item retrieval rescue escape game from Games 2 Jolly.
Other games by -
Walkthrough video for Help The Singer