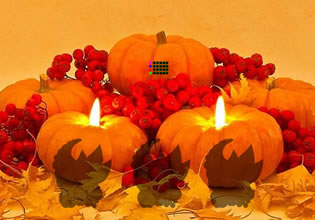 Help The Queen Turkey
The queen turkey is the one who governs this pumpkin land and it's a place which was very useful especially when thanksgiving comes, that's because for the entire year the place preps its pumpkin supply until there are so much that it's enough to provide for the towns that are near it. But that day there was a hold-up though, for this all-important queen turkey got into some trouble!
The queen turkey is trapped in the land there somewhere and as the person who goes there twice a year, Brad knows that for the queen turkey had warned him before that if she needs saving, then a thing will happen which Brad was now seeing! Escape players, it's clear to Brad now that the queen turkey is in trouble, but he doesn't know exactly in what way she was. But Brad must push still though, will you help him here so he can get this rescue done successfully?
Help The Queen Turkey is a brand new point-and-click rescue escape game from Games 2 Rule.
Other games by -
Walkthrough video for Help The Queen Turkey