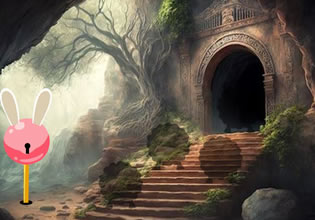 Help The Lethargic Bunny
Something seems to have happened to the enchanted bunny who lives in a magical cave here for as Rowena tried to wake her up, she seems to be in a deep sleep. Rowena tried to recall all of the things she and the bunny have talked about just to find some answers what's happening here, and then she came-up with something.
It could be one of those episodes she said that happens to her once in a while, if so then for that she is going to need magical eggs to wake her up or she'll never awaken ever! Okay, this is the likely situation that is happening right now, then the only solution are those magical eggs which she must try to find first. Escape players, want to try and find these eggs with Rowena so that the bunny here can be awakened?
Help The Lethargic Bunny is a brand new point-and-click rescue escape game from WoW Escape.
Other games by -
Walkthrough video for Help The Lethargic Bunny