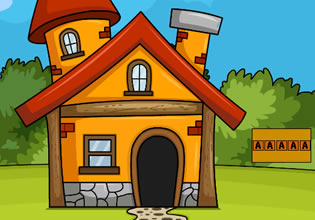 Help The Kangaroo
Rolly is very keen in catching a wild pig in the area, for such creatures have now been ordered as a nuisance and invasive, and hunting for them is now allowed. Rolly have set his trap and now he waits, he even has his firearms ready just in case he needs it. After an hour, he heard the alarm of his cage go off! Finally, a catch. As he took a peek at it, he saw that he did capture an animal, but it was not the kind he expected.
Rolly captured a kangaroo! A native animal, but hunting for these creatures are definitely not allowed, so Rolly needs to find his keys and release this creature so he can set his trap again. Escape players, imagine you are now Rolly here, will you be able to find your keys and so you can release this kangaroo then?
Help The Kangaroo is a brand new point-and-click animal escape game from Games 2 Jolly.
Other games by -
Walkthrough video for Help The Kangaroo