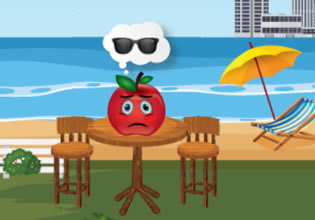 Help The Family To Find Their Car
The family is about to leave for their vacation, as the father of the house, Robert needs to prepare everything especially their car. But that's the problem though, when he was about to access the house's garage, he realized that he couldn't for he seems to be missing his keys to it and the doors there were all locked.
Okay, looks like there is a hold-up here, Robert needs to solve this first then or nobody is going anywhere. Escape players, Robert needs to find his garage keys somewhere in the house. Will you help him then? Do this thoroughly too for those keys might not be in the house even, it could be in a bush at the front yard.
Help The Family To Find Their Car is the newest point-and-click item retrieval escape game from Games 2 Escape.
Other games by -
Walkthrough video for Help The Family To Find Their Car