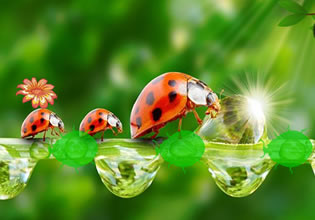 Help The Caterpillar
The forest where Dante is was always good to him, that's why he is good to the place as well and especially to its inhabitants. That day as he roams around the wilderness just watching the life there, he found one creature which needed help.
Dante saw this huge caterpillar and it was not on a leaf but on the water struggling to get out! Dante cannot wade in the water there for it is too deep and he is not too good with swimming yet. The best thing he can do is give it a raft or something, but he'll need to find that first. Escape players, Dante needs help here and quickly or he'll lose this struggling caterpillar. Want to help him then so that he can safely get the creature out of the water?
Help The Caterpillar is a brand new point-and-click wilderness animal rescue game from WoW Escape.
Other games by -
Walkthrough video for Help The Caterpillar