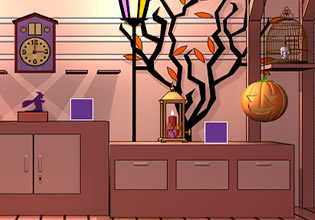 Hello Halloween
It's Halloween and the escape houses in the neighborhood which are themed as such are now open. Rex is one of the first to try such places and right-now he is tackling the puzzles in this house where he's at for his friends bet on him to do it.
The place looks simple in design, although there is an eerie thing about it which Rex cannot pin-point exactly what. Well, Rex needs to keep moving in the rooms there or he'll be stuck in the place for who knows how long. Escape players, Rex might need an extra hand with the challenges, will you be that help so he can escape this house and he can go on to the next one?
Hello Halloween is a brand new point-and-click indoor escape game released by Amajeto.
Other games by -
Walkthrough video for Hello Halloween