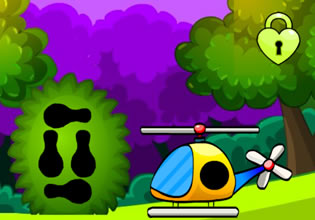 Helicopter Escape (Games 2 Mad)
Felix was about to fly out of the forest here where he lives, but when he checked his helicopter though it was strange, for the flying machine doesn't have one of its doors!
Felix have no idea what happened to the thing's door, maybe some wild animal took it out? Well he needs to find it for his helicopter missing a part is already damage done to it, not that it can't fly without a door though, but he really needs to find it. Escape players, want to help Felix here with this so he can finally leave?
Helicopter Escape is the newest point-and-click item retrieval escape game from 8B Games and Games 2 Mad.
Other games by -
Walkthrough video for Helicopter Escape (Games 2 Mad)