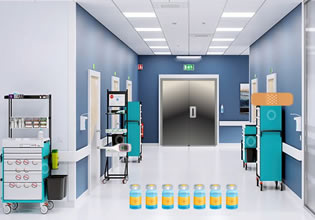 Health Care Hospital Escape
Steven is having this weird dream right-now, he knows that it is a dream for he had been doing things which was impossible but is happening. But what's troubling about this dream was he cannot wake himself up, that's weird for he usually can. He is in this vast hospital building but there was nobody around but him. He had been doing some very impossible things there but what he cannot do was to help himself get out of there.
Steven is getting a huge feeling that if he gets out of the complex, he'll be able to wake-up. He had been doing that but it seems that his efforts are not seeing him through, but this hospital is modern though he can definitely see that. Escape players, nobody is coming to save Steven here but himself and he can see that, but you can help him here though so will you assist him so he can finally wake-up?
Health Care Hospital Escape is a brand new point-and-click complex escape game from Games 2 Rule.
Other games by -
Walkthrough video for Health Care Hospital Escape