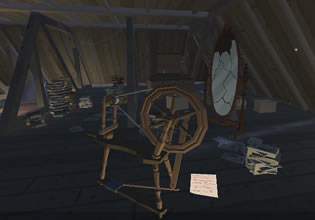 Haunted Mansion Escape – Part 1 – The Attic
It is most unfortunate that Remi's car broke-down in the middle of nowhere in the eve of Halloween! As he was trying to figure-out what happened, something weird occurred and Remi just passed-out on the spot! He came around after a time and found himself in some attic of a house which he really thinks is haunted, it looks like so but he doesn't want to think about that, he is mostly interested in finding-out where he was and what just happened. All in all based on what he is seeing and feeling, he just wants to get out of there.
Escape players, Remi wants to leave this place now for he is not having a good feeling about this. Want to help him then so that he can without causing too much of a ruckus there? Be careful then, for surely there are more things in this place than what Remi is seeing.
Haunted Mansion Escape 1 is the newest point-and-click eerie indoor escape game from Selfdefiant.
Other games by -
Walkthrough video for Haunted Mansion Escape – Part 1 – The Attic