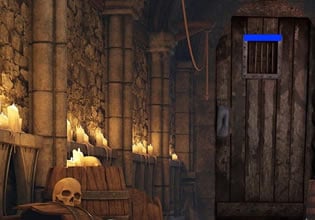 Haunted Castle Escape
In this part of the creepy ancient house, there is the catacombs, it is far scarier down there and Elmer who just entered there for an adventure is now starting to wet his pants. Eventually as Elmer roamed around there, he didn't last for too long and he just wanted to get out, but there was another problem, for he could no longer do that because the doors there where he can exit are now locked!
Elmer is really starting to wet his garments there for real! But he must keep holding that and try to keep escaping from the place here. Elmer does not understand if what is happening to him there are the results of some old traps, or the place is really haunted, either way it is really giving him some trouble so escape players, will you help Elmer get through this problem by escaping before he gets consumed by his own fears?
Haunted Castle Escape is another new point-and-click scary place escape game made by 365 Escape.
Other games by -
Walkthrough video for Haunted Castle Escape