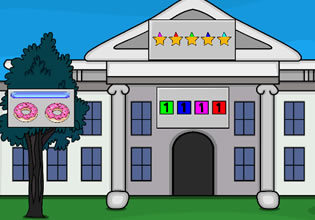 Happy Thanks Giving Day 2022
A thanksgiving party was going to happen here in the house and thankfully everything seems to be running smoothly, Jacob who is the host managed to capture a much needed turkey in the land here and now he only needs to serve it to his guests which will be having dinner soon. He just wished he had done this earlier, now he is on a tight schedule here and needs help now.
Escape players, Jacob is already quite tired after roaming around the forest on the hunt for turkeys, that's because turkeys in the store have gone out-of-stock after a ton of people acquired every piece of it. Will you help Jacob here then for he really needs it so that their thanksgiving dinner won't flop?
Happy Thanks Giving Day 2022 is a brand new point-and-click game from Fastrack Games.
Other games by -
Walkthrough video for Happy Thanks Giving Day 2022