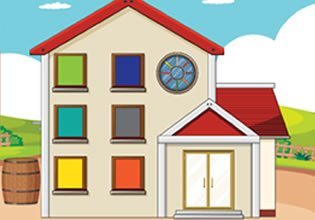 Happy Rambo Escape
Rambo is trapped in the bathroom again and he needs help! His mother Danica will get him out again, but this time it's a little difficult though for the door is really acting-up and is quite hard to open. Wonder what really got it locked and very difficult to open this time?
Escape players, Danica might unleash a little more elbow-grease on this one, will you help her then so she can get her son out from the room where he is trapped? Find things in the house then that can help and quickly too, for Rambo might do something in there that can get him hurt.
Happy Rambo Escape is the newest point-and-click indoor rescue escape game from Games 2 Escape.
Other games by -
Walkthrough video for Happy Rambo Escape