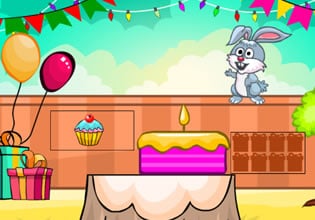 Happy New Year 2022 Escape
It's new year and there is a small party at the house of Jerry's neighbor and he will attend, but he won't be long there for he also has some errands to accomplish in his home. And so Jerry came early so he can also help just a bit, he owes this neighbor of his for she is kind and also helpful. The party place is in her backyard and when he entered there just to greet her by surprise, he saw there was nobody there! Okay, guess he'll go through the front-door then so he won't be seen as barging-in there. But there was a problem after that though, for he could no longer get out of the backyard!
Jerry couldn't get out of the area here and he is starting to panic! He shouldn't really for he is starting to look like a trespasser there. He needs to calm down and get out of there as slowly but quickly as possible. Escape players, want to help Jerry here so he can get out safely and maybe start-over by passing through the front-door this time?
Happy New Year 2022 Escape is another new point and click escape game made by 8b Games and Games 2 Mad.
Other games by -
Walkthrough video for Happy New Year 2022 Escape