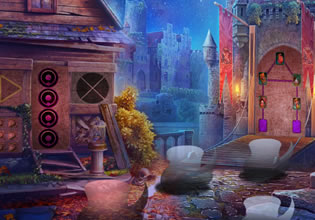 Handsome Grandma Escape
This grandma was once a very mischievous girl in the village, she had been a lady of honor as well in her middle ages and now, she is a grandma who one should not mess with. Earl knows this grandma, in fact she is his distant relative but even so, he knows her very well. That day, Earl was coming to visit her for he has her most favorite pie, but when he got to the house though he found her in trouble and that is quite an unusual situation especially for her.
Earl found his grandma trapped in her own house! That's definitely weird, but even though Earl was quite confused of this and is a bit alert for this might be a prank from her, he'll still help for this could be a very real problem. Escape players, Earl needs a little help here for he didn't expect this, will you be able to assist in freeing grandma here then?
Handsome Grandma Escape is a brand new point-and-click house rescue escape game from Games 4 King.
Other games by -
Walkthrough video for Handsome Grandma Escape