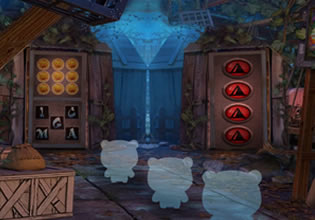 Handsome Girl Escape
One of Lambert's neighbors just went to him for he needs help! It was serious, for his daughter who was the prettiest in the village here got trapped in this house and she couldn't get herself out!
That girl is very curious and Lambert knows that for he sees her most of the time and he always sees her going out on adventures. She is fearless at times and that might be the trait that got her in trouble there in a house which was not occupied. Escape players, Lambert can only do so much here to rescue his neighbor's daughter, that's because he doesn't have the key to the place and he might use force on this. Will you help Lambert here so he can get the kid out safely?
Handsome Girl Escape is the newest point-and-click house rescue escape game created by Games 4 King.
Other games by -
Walkthrough video for Handsome Girl Escape