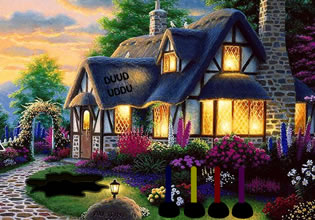 Halloween Wonder Garden Escape
The old castle's garden here is beautiful, so to escape from the Halloween celebration which was commencing around the neighborhood, Abigail sneaked in the said garden and tried to breathe. She really doesn't like Halloween, but she attempted to face her fears by going outside her home, well as it clearly looks, she failed.
After a while of relaxing, Abigail decided to try again, so she needs to get out of this garden first but unfortunately, that will prove a little challenging, for she seems to be lost in this place and she couldn't get out! Escape players, Abigail definitely placed herself in some situations here, but she is willing to face them all. Want to help her in escaping the garden though for this seems to be a little hard for her?
Halloween Wonder Garden Escape is the newest point-and-click outdoors escape game created by Big Escape Games.
Other games by -
Walkthrough video for Halloween Wonder Garden Escape