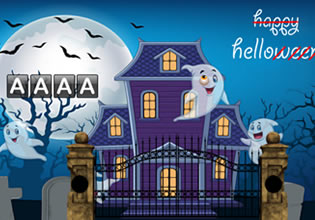 Halloween Twin Ghosts Rescue
Out-past the cemetery which was already scary, there is a house that is shrouded by mystery standing there. But that is where Owen is going for believe it or not, he is going to rescue two ghosts that are trapped in that house!
Owen didn't want to go to great lengths just to help these two spirits, but they wouldn't leave him alone with their subliminal messages until he helps them. That's why Owen had to traverse the cemetery as well as some dark areas and all of it has to be done at night. Now he is at the front of the said house and he will begin what he came to do. Escape players, this is going to be difficult for Owen for he haven't done something like this before. Want to help him then so he can get this over with a little sooner?
Halloween Twin Ghosts Rescue is the newest point-and-click spooky rescue escape game created by 8B Games and Games 2 Mad.
Other games by -
Walkthrough video for Halloween Twin Ghosts Rescue