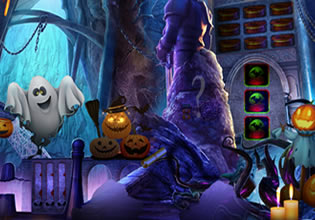 Halloween Lovely Girl Escape
In this village, there is this elegant fairy who only comes-out during Halloween, she is not scary, nor people should be scared of her, for even though she is called the Halloween lady, her intentions are not sinister and she only brings joy to the children there and making the event happy. But as Halloween commences though, something happened and now this said lady needs help!
The Halloween lady is trapped in the cell in the community and as you found her escape players, you were kind of confused. She is a magical being but why was she being held by a simple man-made mechanism? Something else might be happening here, whatever it is you are going to help the Halloween lady for she is the joy in this place every Halloween. Escape players, will you be able to get her freed?
Halloween Lovely Girl Escape is a brand new point-and-click rescue escape game released by Games 4 King.
Other games by -
Walkthrough video for Halloween Lovely Girl Escape