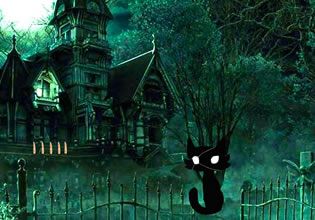 Halloween Foggy Castle Escape
This part of the land here is foggy and scary, but that is where Charles is and he is currently trying to escape from there! It was Halloween that evening and he really was having so much fun trick-or-treating in the neighborhood that he somehow went off-track than where he should be. Now he is lost in the foggy and scary place and the worst part was he is all alone there!
Charles needs not to get affected with the things he is seeing there, for fear will really derail him, but that's not going to be easy to do though. Escape players, would you like to help Charles here escape so he can return to the neighborhood safely where he is suppose to be?
Halloween Foggy Castle Escape is a new point-and-click scary outdoors escape game developed by Games 2 Rule.
Other games by -
Walkthrough video for Halloween Foggy Castle Escape