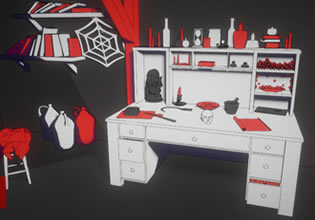 Halloween Escape (Isotronic)
It is now escape or die for John here, that's because he went into that estranged house which was not suppose to be entered into! Now the spooks in the place are not allowing him to leave and are even tormenting him.
John knows about the stories of the place, but he still entered there for he wants to see if those stories were real. Well, he now found-out that it is and the payment for that could be his life! Escape players, John is struggling to escape from the rooms and he is trying his best, want to help him escape so he can relay what he had been through to his friends and to the people living nearby?
Halloween Escape is a brand new point-and-click scary indoor escape game released by Isotronic.
Other games by -
Walkthrough video for Halloween Escape (Isotronic)