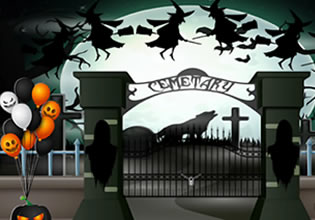 Halloween Cemetery Escape 2 (Games 2 Mad)
Upon attempting to take something from the cemetery in the eve of Halloween, Malcolm was actually making progress for he was able to find what he needed to take from there. But he is still in the place though and he is trying his best to escape now for the cemetery is starting to get very active.
Escape players, Malcolm needs your continued help here for he is still trying to find his way out of the dark place. Once more, will you be able to help Malcolm here but this time to only finally escape the cemetery in the dead of night?
Halloween Cemetery Escape 2 is a brand new point-and-click scary area escape game released by 8B Games and Games 2 Mad. This game is a continuation of the first one as its sequel.
Other games by -
Walkthrough video for Halloween Cemetery Escape 2 (Games 2 Mad)