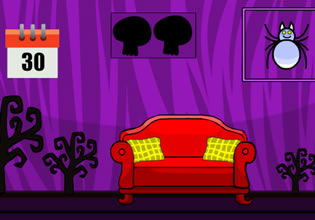 Halloween Boy Rescue
This house here is really not the one people should be entering into, but Todd who is quite a curious person still entered the place and he even did it on the eve of Halloween! That boy is definitely getting himself in some serious trouble, and when he did he definitely spiraled into one! But it's not yet too serious though thankfully.
Todd just got trapped in the house and this is seriously not the situation he expected himself to be getting into as he entered the place, its like the place just became extra active, it might have for it is currently Halloween. Escape players, imagine you are the only help for Todd here, will you be able to free the boy by finding things that can open the door?
Halloween Boy Rescue is a brand new point-and-click indoor rescue escape game released by 8B Games and Games 2 Mad.
Other games by -
Walkthrough video for Halloween Boy Rescue