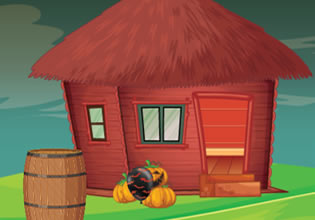 Halloween Bat Rescue
It's Halloween and Peter is preparing his home for the trick-or-treaters to see and be scared while receiving candy. But he needs to take care of things first, for he caught something rather ancient and magical in one of the rooms in his place.
Peter caught the spirit of Halloween which is in the form of a bat with a pumpkin for a head! Peter did not expect this, but he needs to take care of this first for this spirit keeps things balanced as this event comes to pass. Escape players, Peter was aiming to catch mice in his house but instead caught something quite significant. Want to help him in freeing this creature then and with haste too?
Halloween Bat Rescue is the newest point-and-click indoor rescue escape game from Games 2 Escape.
Other games by -
Walkthrough video for Halloween Bat Rescue