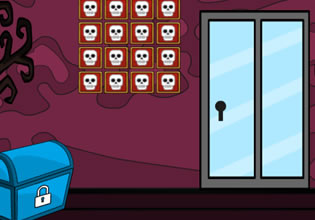 Halloween Backyard Escape
The backyard here will be open for visitors wishing to get thrills for Halloween, as one of the designers there, Tania is preparing things before they'll accept visitors which is in a short while. It is getting spookier there now, but it only became quite real for her when she got accidentally trapped in there and she was really confused then!
Tania could not get out of the place, she is now whizzing to and fro there finding a way out but she really couldn't. Tania is now going to take this seriously for she needs to. Escape players, want to help her escape before she damages a thing or two there?
Halloween Backyard Escape is a brand new point-and-click spooky area escape game from 8B Games and Games 2 Mad.
Other games by -
Walkthrough video for Halloween Backyard Escape