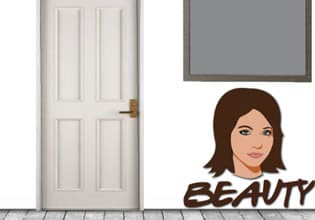 Hairy Anee Escape
Reggie is heading to his friend's home for he caught wind of the news that his daughter was a big psychic! Her name was Anee and what of a celebrity she has become in their neighborhood there, a thing that her father doesn't really want for this is disrupting the life of her kid. That's why that day Reggie was called for his friend would like to ask for any tips about this problem they are currently facing.
Reggie traveled to the location and his friend invited him in, as he went inside the house his friend told him there was another problem. Reggie looked him in the eye in concern, and then he told him that his daughter is currently trapped inside her room and would not get out even! Reggie quickly assisted for this does not sound good and by the looks of his friend's face, this is a serious one and could probably even paranormal! Escape players, Reggie is very much concerned in helping here for he has no idea about solving paranormal stuff, but he will try to help in opening the locked door there so that Anee can be moved out of there. Will you help them here then for the sake of the kid?
Hairy Anee Escape is a brand new point and click indoor rescue escape game from 8b Games.
Other games by -
Walkthrough video for Hairy Anee Escape