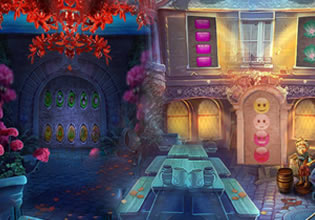 Guitar Grasshopper Escape
Looks like not everyone likes the music of this grasshopper who plays the guitar, and he is not just playing it though, he plays it very well. But he got trapped in some house though and when a person who found him he asked what was happening, he answered then that somebody had trapped him there for he thinks that this person doesn't like his songs.
Poor him, but the one who found him who was Jorge happens to like his songs, and even his jokes too for he can be funny at times, so he is going to help him out of there. Escape players, Jorge is going to get this grasshopper out safely, want to help him then so he can do that and also quickly?
Guitar Grasshopper Escape is the newest point-and-click rescue escape game created by Games 4 King.
Other games by -
Walkthrough video for Guitar Grasshopper Escape