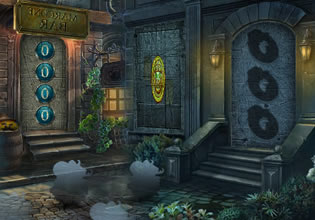 Grand Warrior Man Escape
The grand warrior as he is called is a brave man, he definitely is and because of that the village where he lives is always protected. The man isn't really a conventional sword and shield warrior, he is a magic user and uses that to thwart enemies, in his care the villagers have nothing to fear from their foes. But that day though something happened to this man and it's something they definitely need to worry right now.
The grand warrior got trapped in a house there and it's absolutely weird for his magic doesn't seem to work to solve his problem there. It's not him, it is this place and that gives him a clue that some magic is at work here. Escape players, the grand warrior needs all the help that he can get so he can escape. Want to help him then and quickly too for his fellow villagers might need him?
Grand Warrior Man Escape is a brand new point-and-click rescue escape game released by Games 4 King.
Other games by -
Walkthrough video for Grand Warrior Man Escape