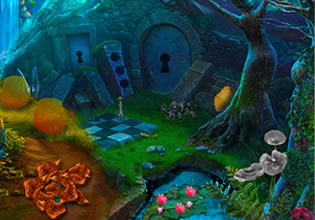 Graceful Cat Escape
There was always this little white cat that's playing around the houses, up in the roof, in the nearby meadows, and also especially the pathways, this kitty is just really playful. This cat is also quite graceful for it goes through everything like it never even passed there, that would include holes and crevices. But that day though it now needs help for it finally got into something it cannot get itself out of.
Escape players, as a person who lives there as well and whom knows this cat, you found the cat and it was trapped in this house which was not only unoccupied, but also problematic for it is hard to open. That house is really sealing that cat in, but you are going to free it though for it is not suppose to be in there. Will you be able to get that cat out then?
Graceful Cat Escape is a brand new point-and-click pet rescue escape game from Games 4 King.
Other games by -
Walkthrough video for Graceful Cat Escape