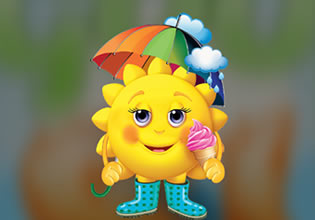 Goodly Sun Escape
Aside from the sun which shines from above, there was this one thing that is giving this community here extra energy, and what it gives is actually quite a lot. The goodly sun is the one that is giving that extra energy, this thing is fascinating for it's literally a small sun and this being willingly provides the energy to the community there. That's why that day when it was out on its break for it is entitled to have it, Bernard will be trying to rescue it for something happened to it!
Bernard was the first to see what is happening to it, he is one of the guards who is protecting it and he was also on his break. Where were the other guards in-charge of him now? Well, they are clearly not with it. Bernard will definitely still help for this creature is the life of the community and also, he is friends with it already so he is going to do it a favor. Escape players, Bernard doesn't know too much on how to free the sun being there that's why he is going to approach this gently. Want to help Bernard here then so there will be little room to fail on this rescue?
Goodly Sun Escape is a brand new point-and-click rescue escape game from Games 4 King.
Other games by -
Walkthrough video for Goodly Sun Escape