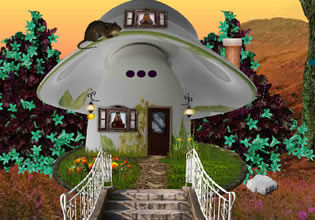 Golden Mushroom Escape
Your life is full of realities. You always see the real picture of things while others see the fantasy of it. It's an advantage at times since you get to prepare for what's to come. However, it's also kind of depressing to not see the wonders of the world. They're just there. But what you see is how it is formed and how it should be cared for. You can't seem to see the beauty of it but instead you view its functionality. Your bosses loved you for it. You can give them feasibility studies and it always helps them make more profit. Your friend calls you on a trip somewhere far from work. You doubt about this situation. Yet you also want the world's beauty to impress you.
On the day of your departure, your friend tells you he won't be able to go. You don't want his efforts to go to waste so you're going to the place alone. Upon arriving there, you feel something splash into your eyes. When you open your eyes, you get to see the golden mushroom and other wonders you're looking for. Golden Mushroom Escape is an outdoor escape game by The Escape Games.