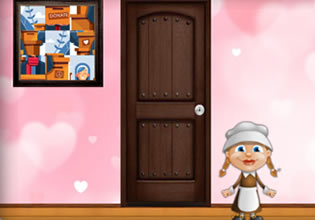 Giving Tuesday Escape (Amgel Escape)
It's giving Tuesday and the area is now becoming festive. Guess the people here really love giving Tuesday, they even turned a house into an escape place themed as giving Tuesday there and now it is ready to take-on challengers!
The first challenger of the place was Kenny and he is very much ready for what the place has for him. He steps inside the room and now his challenge there begins. Escape players, imagine you are Kenny here and the obstacles in the place are all now blocking your way so you can't escape. Will you be able to get through all of those in the rooms and quickly finish the escape house?
Giving Tuesday Escape is a brand new point-and-click indoor escape game released by Amgel Escape.
Other games by -
Walkthrough video for Giving Tuesday Escape (Amgel Escape)