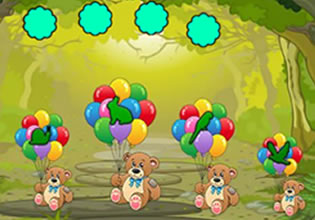 Giraffa Escape
Giraffa the resident giraffe here in the village is a wandering African beast, it is free to move about. But because it is still young, people keep an eye on it for it's not really a native in this place, they just rescued it from some poachers who secretly passed through the forest to reach a destination.
That day though something strange seems to have happened, for you noticed that Giraffa didn't come to its usual place every morning and she does that everyday without miss. Little did you know the animal is in trouble but thankfully you found her! Escape players, Giraffa is still going to need some help though, for she is currently in a bind. Will you be able to get her out from that then and carefully?
Giraffa Escape is a new point-and0-click outdoors animal rescue escape game developed by 8B Games and Games 2 Mad.
Other games by -
Walkthrough video for Giraffa Escape