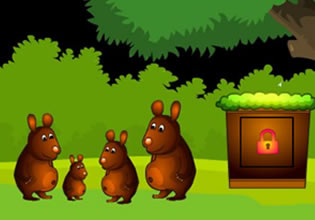 Giant Door Escape
This patch of land here in the forest has a strange giant door, it is crude and old but quite strong, it can definitely still hold people in or out if it is locked shut. That day, Kevin was in the place and he had already passed through the giant door just to visit the area for an adventure. But guess he found-out that this door is really sturdy, for when he went to it so he can finally leave the place, he couldn't open the thing and that's even when he really applied full strength to it!
Kevin is in trouble definitely, but he doesn't like to think so because negativity really derails him. Escape player, would you like to help Kevin here then? For it seems that the giant door which was now locked was too good for him.
Giant Door Escape is a brand new point-and-click area escape game released by Games 2 Live.
Other games by -
Walkthrough video for Giant Door Escape